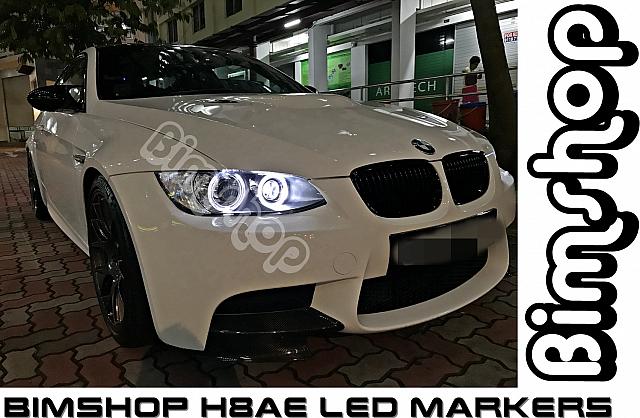 Hi guys,
As we constantly update our AE LED markers with newer design and components, we find that the older pics are not a timely representation of what we have now. So hence this new thread to show the latest pics that we have done for some of the E series and F01/F02 models. For the E90lci Non-H8 AE LED Markers, we will be continuing the existing thread with new post updates. For the E60/E65/E66 series, we are sad to announce that we have discontinued the sale and production for these models as there aren't many left to justify future production runs. In case some of you are wondering, we actually get a factory to custom produce our LED products for us and there's a MOQ for each production run, LED chips, component purchases. We are unlike other sellers who buy n sell their lights. We actually work with a factory to get our lights done. That is why you can see our lights lasting much longer than others.
There's still a healthy population of E series around so we do try to carry this for as long as we can. We hope this can allay the concern of some of the M3 and other model owners whose ride still have a few good years to go plus those planning on renewing their rides.
Our latest LED Markers are more on the white side, running at abt 7000-7500k (less blue than our earlier ones) but at double the wattage, ie much brighter. It is available here at Bimshop and our authorised dealers such as Juzzforcars, Nurburgring Pte Ltd and Autobacs.